TLR 036: GHQ crystal healing LP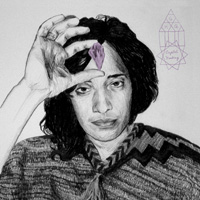 out of print.
available as a digital download from
(click logo for direct link).
released 20 april, 2007. recorded by steve gunn, marcia bassett and pete nolan in late 2006, crystal healing is GHQ's most accomplished recording to date. a collection of layered acoustic drones and ragas that mix and whirl throughout both sides. it will not take more than one spin for you to realize that this is one of "those" records. great, great stuff. from a one-time pressing of 855 hand-numbered copies. heavy 180g vinyl. housed within old-style gatefold LP covers featuring new artwork by michael pare. all pre-orders of this release also received copies of this GHQ bonus CD.
iä! shub-niggurath!