TLR 128: wet tuna
water weird

LP, digital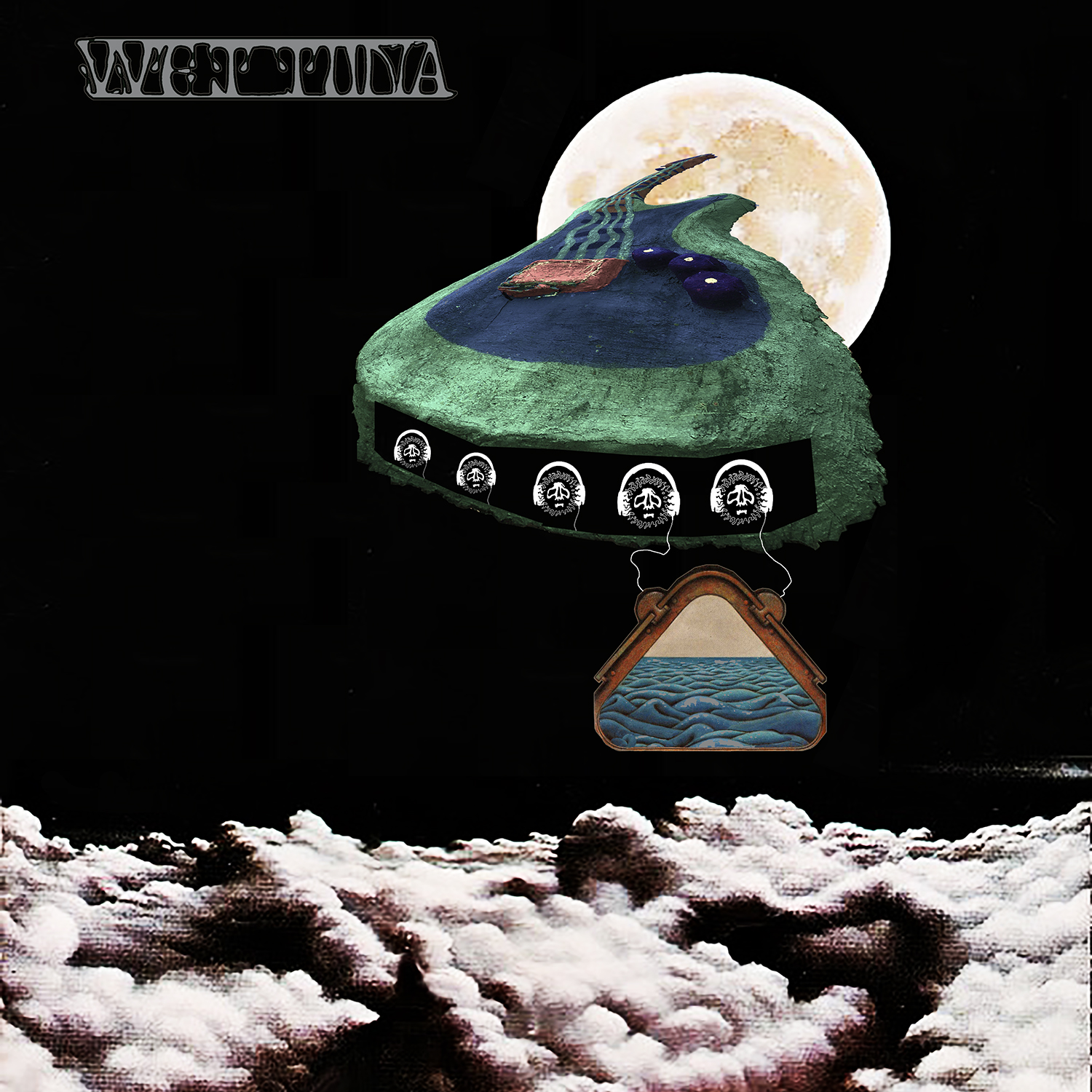 released october 12, 2019. black vinyl LP is $20 postpaid (within the US) with download coupon.
listen / download on bandcamp at this link.
long before the indie rock vampires got hip to the jam, wet tuna's matt valentine and pg six (pat gubler) were twisting folk-blues, the avant garde, west coast and swedish psychedelia into a fat one in the beloved underground unit tower recordings.
tower's journey ended some time ago but MV and PG found new paths — matt mostly around the MV & EE tree and pat's solo songwriter sojourns.
these brothers of the steel-string reconvened a couple years ago to delve deeper into rural electrification with wet tuna. their debut — livin' the die on feeding tube — presented side-long trips full of choogle and cloudy fingerpickins and set the bearings for the stargazing improv wet tuna summon on stage.
water weird, the duo's three lobed recordings debut, features six new routes/roots to get to the ever changing "there." water weird's got the country funk on 'cowpath 40', the cosmic strut on 'poor old interstellar', and the dusted ramble on 'roam'. with 'disco bev', wet tuna hop off trail to shake down the streets with a fierce electric groove. the album's shortest and sweetest space, 'goin', is all jerry-smoke coda, a nod to the spiritual engineer of the new train of jammers where wet tuna HEADlight along with their city cousins garcia peoples (who feature pg six as a member).
featuring help from wet tuna family members john moloney (drums), s. freyer esq. (drums/percussion), and jim bliss (bass), water weird's rhythmic ebbs and psychedelic flows are coming down the mountain and into town... let them in.
jeff conklin, brooklyn, NY
---
water weird is the first wet tuna album on three lobed recordings. it was recorded over 2018 and 2019 in vermont by matt valentine. it will be pressed on 140 gram vinyl in virginia by furnace and housed within a full color jacket featuring foil accents and bearing new artwork by matt valentine. from a limited edition of approximately 1000 copies, water weird was mastered by carl saff. will be released on october 12, 2019.
to order a copy of wet tuna's water weird on LP, please toggle to your preferred shipping location:
iä! shub-niggurath!