TLR 085: hans chew — tennessee & other stories... LP + download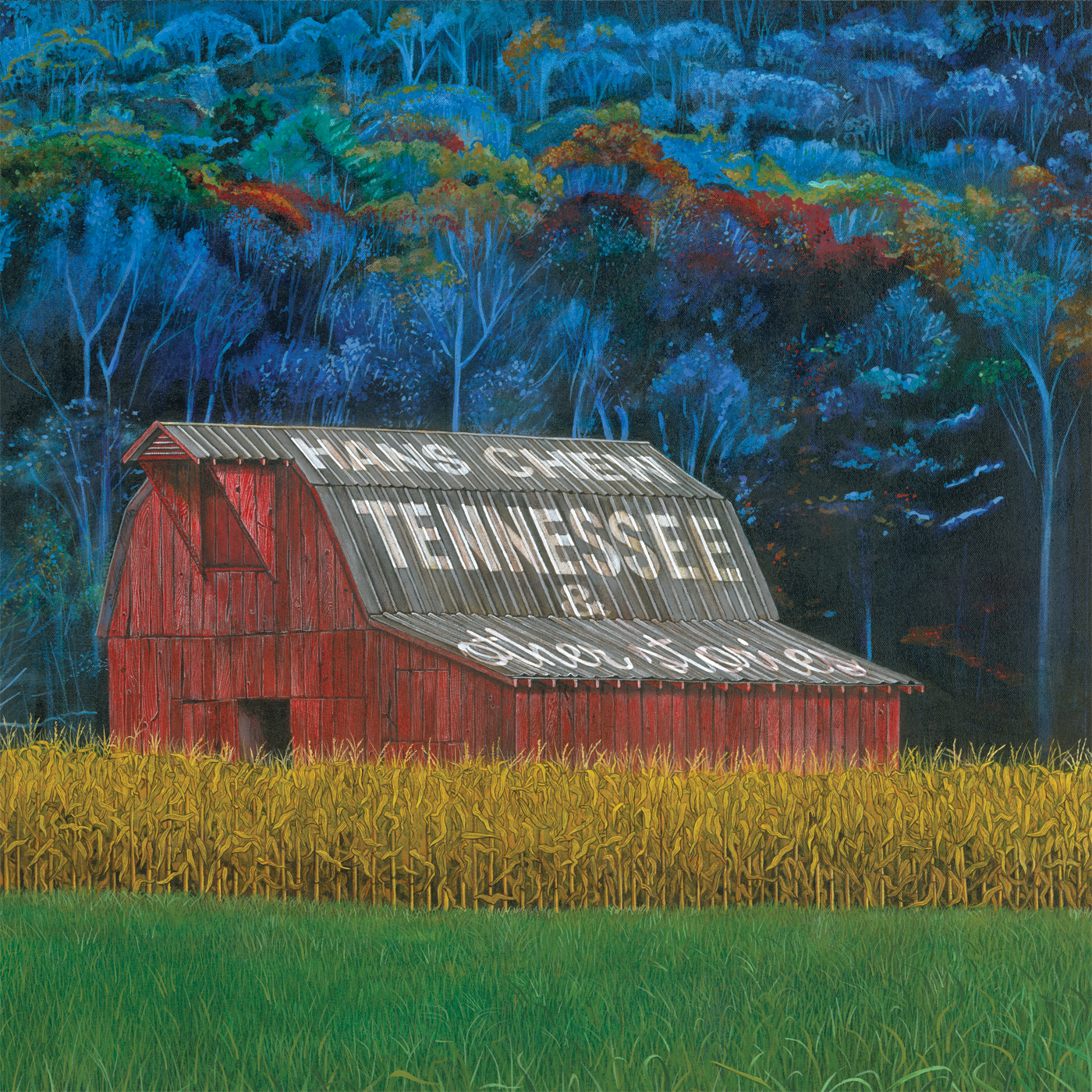 LP released september 7, 2010 in a limited edition of 500 (now out of print) gatefold copies. released july 2011 in a limited edition of 500 copies in "regular" format covers featuring bonus live download material. $14.00.
available as a digital download from
(click logo for direct link).
three lobed recordings is extremely excited to be involved with divide by zero records in the release of tennessee & other stories…, hans chew's debut solo album. while chew is best known as the honky-tonk pianist and auxiliary vocalist behind brooklyn's psychedelic americana outfit d. charles speer & the helix (including his lead vocal turns on both "life insurance" off distillation, and "bar-abbas blues" off the "in madagascar" 7"), his skill as a piano player has also previously been on prominent display in support to both jack rose (appearing on both the black dirt sessions and luck in the valley, as well as contributing as a member of jack's live band at arthurdesh in 2009) and oakley hall. chew's playing and skill have thrived during his time living in new york city, but prior to his move he spent several years of musical gestation honing his skills as a piano player in residence at atlanta's infamous clermont hotel. tennessee & other stories… was born out of that residency where many of these songs were written there in the middle of the night in a dingy third-floor hotel room.
for chew tennessee & other stories… is the culmination of many paths leading out of the wilderness. like how the waning south of old has given way to the new, his tale is a coming-of-age-story starting with narrowly averted self-destruction and concluding in a painful resurrection. this theme is woven musically and thematically throughout tennessee & other stories… as chew pays homage to his southern beginnings, a lineage that includes tobacco farmers and methodists, bluegrass musicians and evangelists, gamblers and alcoholics. chew's skill as a multi-instrumentalist (he takes the reigns on most of the playing on the entire record) adds tremendous intimacy to his ability to fully relay the album's stories with a singular voice. chew is supported on selected tracks by a stellar cast of players, including some of his past and/or present band mates in d. charles speer & the helix, such as dave shuford (no neck blues band, enos slaughter), marc orleans (sunburned hand of the man, enos slaughter) and jason meagher (no neck blues band, coach fingers). meagher also doubled time as the album's engineer at his own black dirt studio. tennessee & other stories… was mixed by clint steele and mastered by glenn schick mastering.
the "tenneessee trilogy" – "old monteagle & muscadine" (click here for a downloadable preview), "carry me bury me," and "i would there was a train" – start tennessee & other stories… off with a bang and quickly immerse the listener into the album's dark and introspective mood. this trio firmly focuses on death and rebirth and provides a backward glimpse into the narrator's life left behind in the old south set to a soundtrack of acoustic and electric guitars, pedal steel, banjo, mandolin and organ. piano is the album's instrument of choice and numbers like "new cypress grove boogie" and "forever again" both demonstrate the deep attraction and magic that drew chew, like so many previous practitioners, to the eighty-eights. both of these tracks demonstrate chew's talents within two of multiple schools of piano boogie. "forever again" utilizes a tulsa-oriented piano-funk as the central basis of its gospel-blues choral promise of death, while "new cypress grove boogie" serves up more of a new orleans styled jaunt. while tennessee & other stories… as a whole demonstrates chew's formidable songwriting skills, the album also offers listeners a singular cover: the tim rose penned "long time man," here presented as a darkly southern gothic re-interpretation of nick cave's arrangement. tennessee & other stories… is an extremely strong and confident record from start to finish, one that establishes hans chew as both a unique addition to and significant voice within america's current outsider scene.
tennessee & other stories... is pressed on 160 gram czech vinyl and housed within a handsome jacket bearing new artwork from melodie provenzano. the initial pressing was housed within a gatefold jacket while the second pressing is housed within a "regular" cover. while both editions of the album will be accompanied by a download coupon for DRM-free MP3s of the album the "regular" cover edition features five additional bonus live tracks recorded in february of 2011 and feature hans as backed by his live band. this record is a joint release between three lobed recordings and divide by zero records.
to order the LP via paypal, toggle to your preferred shipping location:

we are so stoked over this hans chew LP and we want folks to check out what hans is capable of on his own - if you like to boogie, he's your man. we have set up a special deal for folks to check out the chew LP and to help those who still haven't been clued in as to how awesome the sound of d. charles speer & the helix's distillation (featuring hans' piano playing on all tracks and lead vocal turn on "life insurance"). to order the combo of these two LPs (tennessee & other stories... and distilation) via paypal, toggle to your preferred shipping location:

iä! shub-niggurath!